Not only is walking, public transportation, and, in general, not using the car good for stopping global warming, it's good for your health, urged MA Governor Deval Patrick. The problem is he's just too darn busy not to use a car. In fact, even though it was just him and his assigned chauffeur—er—state trooper (for security purposes, of course), they drove to work in an SUV.
Like most liberals, and global warming zealots, the governor had a glib explanation for why he gets to use a car while he urges others not to. "Look, it's a great initiative for people who can make the most of it," he said. "I hope they will and I hope during the course of the week to make the most of it, too."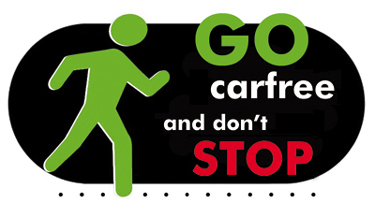 There were plenty of subjects—er—citizens who accepted his excuse. Get this quote:
"I think you can still sell a message even if you're not able to do it yourself that day."
Sure, drive around in an SUV with a tax-payer-provided chauffeur while you urge tax payers to ride the bus. These are the same liberals who assure us we need higher taxes. Then maybe Governor Patrick could fill the SUV with more tax-payer-provided assistants. It would seem less absurd.
One thousand cities around the world are taking part in global car-free day. A sucker is born every minute. Many of them live in MA where they make excuses for a hypocrite global warming zealot governor.