Is it true that "Transformers" actress Megan Fox is too thin for her role in the next movie? The rumor mill has been chatting about the fact that Megan Fox is getting thinner and thinner. Now, the "Transformers 3" director, Michael Bay, has admitted that he fired Megan Fox for being too thin for the action film.
 
If you think about it, Fox cannot look weak and fragile on the science-fiction action series. Mikaela Banes canÂ't fight evil, while looking delicate and sickly. Megan Fox needs to stop focusing on losing weight, and gain back her curves.
Of course, Megan Fox insists that she chose to walk away from her role in the "Transformers" series. Her agent backs up Fox that she was not fired from the role.
However, A close source of Bay is singing a different tune. The source states, "He thinks she has lost too much weight and looks too frail. He wanted her to put on some weight. The crew doesn't think she looks well, let alone the wholesome, curvy star they cast in the first film."
Will losing roles in Blockbuster movies encourage Megan Fox to stop being too thin? Will she put on some weight once again, in order to gain more roles?
It has been reported that the curvy, supermodel Miranda Kerr will replace the used-to-be sexy Megan Fox as Mikaela Banes. Do you agree with the "Transformers 3" director to replace Fox with Kerr? Shouldn't Bay have waited for Fox to gain some weight, or did she refuse to lose the weight for the role?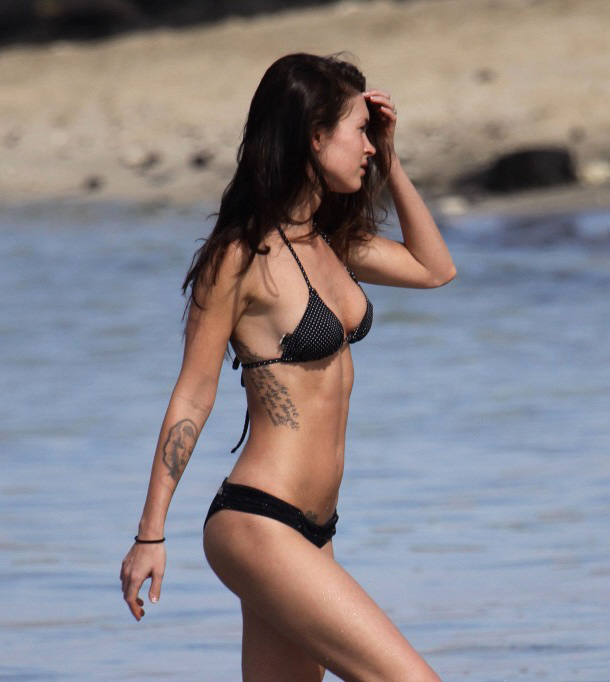 Photo Source: Megan Fox too thin?
© Bella Rose 2011