Miley Cyrus has a new famous fan, but don't expect to see Paris Jackson hanging out with the former Hannah Montana star anytime soon.
It's not hard to see why Paris would admire Miley. Just like Paris, Miley had a famous father, and her connection to country crooner Billy Ray Cyrus helped her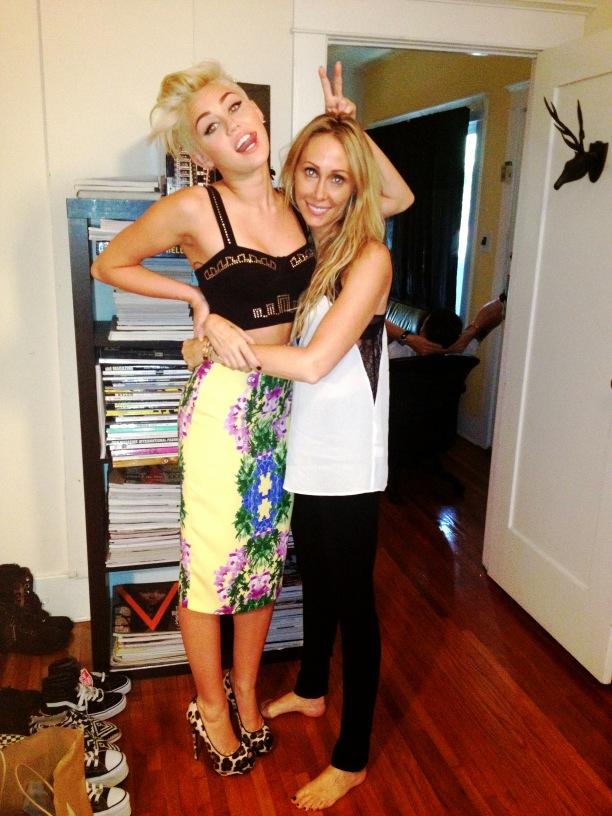 to jump-start her acting and singing career. It looks like Paris is also hoping to follow in her father's footsteps by becoming an entertainer, but being connected to Michael Jackson might open doors a little faster for her.
She's already landed a role in the movie Lundon's Bridge and the Three Keys, but her family isn't too happy about her getting involved in the entertainment industry at such a young age. Her grandmother Katherine Jackson is also worried about the influence that Miley Cyrus could have on Paris.
During a recent interview with Star, a source said this about Katherine's concern:
"Paris idolizes Miley. But Miley's bizarre behavior makes Katherine worry. It's no secret Miley likes to party, and Katherine is fearful of Paris getting close to her. Paris is a good girl, and Katherine just wants to keep it that way."
Paris stood up for Miley's haircut on Twitter when everyone else was mocking her, and Miley often does something similar by standing up for those who she thinks the world is putting down – she's a strong supporter of gay rights, and she's helped quite a few unwanted dogs find new homes. She might make headlines for partying hard sometimes, but she comes off as being a very caring person and has proved to be fairly normal for being a former child star. Paris is also a fan of Justin Bieber, another well-adjusted child star, so perhaps some of the people she idolizes really aren't all that horrible.
Plus it's not like she's going to go out partying with Miley – Paris is only 14. But she has been spotted attending a Chris Brown concert, so it's hard to believe that her family worries too much about who her musical idols are – surely admiring a girl who whacked her hair off is better than admiring a man who whacked a woman in the face.
So do you think it's silly that Katherine is worried about Miley's influence on Paris?