Holly Bobo vanished from her Darden, Tennesee home on April 13, 2011 and the last person to see her was her 25-year-old brother, Clint Bobo. Since her disappearance, very little has been revealed by the Tennessee Bureau of Investigation. However, the mother of the missing Tennessee nursing student has revealed two vital details in various interviews with the media.
First of all, the mother of Holly Bobo revealed that the blood discovered on the family property early in the case did, in fact, belong to her missing daughter. In case you don't remember, the TBI got the results of the DNA tests just a short time after the blood was found, but never released the information to the public.
Karen Bobo also made a brief comment in an earlier interview this month that she believes her daughter met foul play. Whether or not she believes her daughter was literally murdered depends on which definition of "foul play" is being used. It can mean murder, or simply injury.
However, something new came up in this latest interview with the Bobo family, and that is that the TBI initially, immediately suspected Clint Bobo. Perhaps this is why the family members jumped to his defense in the beginning of this investigation.
Whitney Duncan, the country singer cousin of Holly Bobo, immediately took to Twitter saying that her cousin Clint was cleared of any suspicion—however, this was not true. It's a little disheartening to see Karen flat out admit that he was or is a suspect in this case even after witnessing the family state otherwise publicly. Either they are lying now, or they were lying then; and lying isn't going to help bring Holly home or bring whatever happened to her to justice.
And even though this latest news report says that Clint was cleared of suspicion, the Tennessee Bureau of Investigation still insists that nobody has been cleared of suspicion—nobody. Karen Bobo says that she doesn't understand why suspicion was cast toward her son, but isn't it obvious?
The details of that morning, according to the 25-year-old college dropout, are gapped and vague, leaving investigators with nearly nothing from which to work.
Clint claims to have initially believed that the man leading his sister into the woods that morning was her boyfriend, Drew. However, that quickly changed. His description is only that the man wore camouflage, was white and stood around 6 feet tall and 200 lbs. He couldn't give a description of the face, and even though he specifically said she was led out of the woods behind their home, scent dogs were unable to locate an exit point. This would indicate that Holly Bobo never walked from that property and criminal expert Mark Furhman found that suspicious immediately.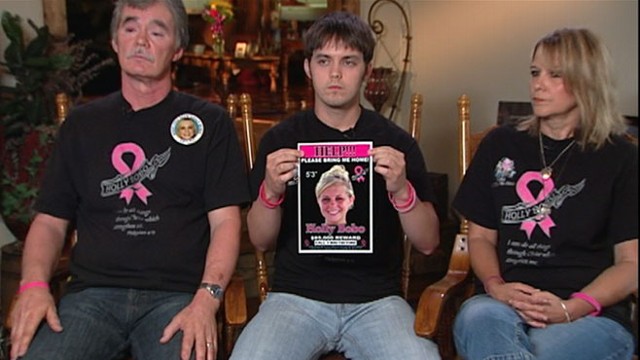 It's also hard to forget that the story allegedly produced by the Bobo family has changed several times. The truth doesn't change, so why has this story evolved so much if it is true? This isn't an accusation, this is only a logical conclusion based on the evidence shown to the public regarding this family's behavior paired with the evidence discussed by the TBI.
The Tennessee Bureau of Investigation seems to believe that this girl is still in the area, but is she alive or dead? Chances are, Holly Bobo is dead and someone very close to her and her family knows what happened. The TBI has probably been aware of this from the very beginning, and the fact that Karen Bobo has revealed their suspicion of Clint speaks volumes about this entire situation.
The latest news source also reveals that the girl's father is back at work, but Karen Bobo, a teacher, is no longer working. The money the family receives goes to their living expenses and toward searches for Holly. Does this mean they are living off of donation money and funds from their T-shirt and decal sales? Hopefully they are not, because that wouldn't be very moral. The money made from the T-shirts and decals and other assorted donations, should be added to the already huge reward fund for information on Holly and her whereabouts. Perhaps this news source meant that Dana's work money pays for their living expenses.
—~~*~~— ©Chelsea Hoffman is the Author of "Chloe and Louis," and the "Fear Chronicles," series of books. She also covers a myriad of true crime stories online. Click the banner for Chelsea's official site and updates, including free excerpts to her novels.