The Pippa Middleton photos of the topless sunbathing party planner got Prince William's attention. A staunch hater of the paparazzi, he stands by Kate's young sister in having them removed from the Internet.
Okay, it's not what you think; Prince William is not gawking at the photos of his scantily clad sister-in-law. However, looking at her is like looking at his wife Catherine in a sense; the girls are almost twins, but P-Middy's heiny sets them apart.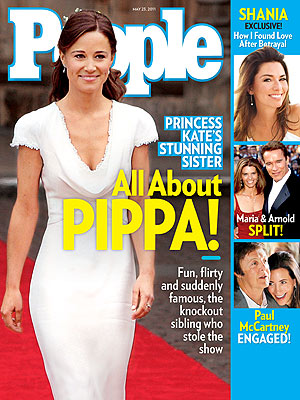 Okay, reel it back in; there's been enough written and photo-shopped about Pippa Middleton's rear end.
Nonetheless, if the Royal couple aka the Duke and Duchess of Cambridge are going to live a life in harmony free from controversy, there is some house-cleaning to do by way of the Pippa Middleton sunbathing topless photos.
The Middletons filed a legal action, for sanctions against the person or entity that attempts a sale and distribution of the private photos taken five years ago.
"We've known for a long time William would not stand for any nonsense about his new wife and her family," said one insider.
Prince William has a bone to pick with the ubiquitous paparazzi. He openly blamed them for Princess Diana's death based on their rush to get the perfect photo.
While the photo scandal goes on, the media covered talk about the late Diana's rumored death photos on display at the Cannes Festival.
It's understandable why Prince William is throwing in his support. He, like many other celebs want sanctions brought against the roving photogs.
And as a show of his power in limiting their influence, he and his bride went away on a 10-day excursion to the Seychelles as part of their honeymoon. On part of the island, they are definitely out of reach of a camera's lens.
But it takes more than a Duke and tough-talk to have Pippa Middleton's topless sunbathing photos removed.
It's one of the many downfalls of the Internet; once information makes it on the web, an act of congress is often not enough in creating a vanishing act.
What do you think about the photo scandal? Is it blown way out of proportion. After all, it's part of Pippa's past and she is not married to a Duke.
In this current day, the photos are not that racy anyway. And as journalist Matt Clark said in his article, what's the big deal with sunbathing anyway?
"Like" this story? Become a Facebook Fan now!
Image: People