That famous 'Democratic source close to the Obama campaign' has spilled his/her secrets about the first presidential debate and says that President Obama wholeheartedly believed that he beat Mitt Romney up on stage! Some may dismiss the claims, but given what some people say they know about his personality and some of the comments he made, the 'source' may be right on target!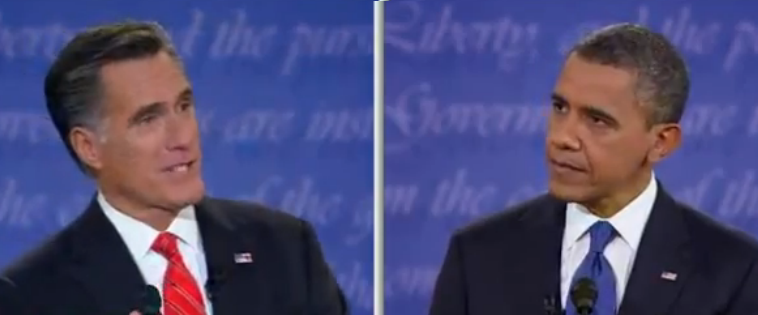 The source claims that Obama was so dismissive of Romney that he didn't feel like he needed to engage with him. Supposedly, he had the same feelings about his prep time with John Kerry. "Obama made it clear he wanted to be doing anything else – anything – but debate prep," said the source. "He kept breaking off whenever he got the opportunity and never really focused on the event."
When the president was in Nevada preparing, he took time off to go visit a campaign office where he told a worker it was 'a drag' staying indoors. He also visited Hoover Dam, telling reporters he had to see it. Along with not taking the prep work serious, he allegedly ignored the advice of his senior aides and neglected to use some heavy-hitter comments aimed at Romney's 47 percent claims during the debate. Really, he didn't practice much? He wasn't even a tad bit nervous without his teleprompters?
The campaign's Big Bossman, David Axelrod, excused Obama's performance saying, "To his credit, the President believes that debates are about substance rather than performance. He felt that his argument about the direction this country should take was much stronger than Romney's. Unfortunately, that's not the way modern debates work." Uhh, sure Dave. His debates against McCain were all about performance! Maybe Dave missed those?
No one can call President Obama shy! In fact, 'arrogant' is a word often used to describe him. In the book 'The Amateur', he is described by several former Chicago associates as 'egotistical' and feeling he could do no wrong. So, maybe the man America saw on stage that night was just Obama being Obama? The source cites Obama's closing remarks as a sign of his belief he won. He told Gov. Romney, "…a terrific debate and I very much appreciate it". To be fair, if he was honest and said "…sorry it sucked so bad, see you in two weeks," it could have looked bad.
Photo: YouTube/CNN Screenshot
© Margie Wilson-Mars 2012