When asked if the NJ Governor would be more ready for a run at President in 2016 the response was in typical Chris Christie fashion. "Yeah, you're damn right I'd be more ready." He may ready but is the nation ready for him? Christie is very outspoken, to a fault some warn. His brassiness is often construed as a "bully" mentality. The American people are deeply tired of the division in Congress and the stalemates it creates. Christie's frank statements demonstrate his ability to maneuver on both sides of the political arena.
Christie's future in the Republican Party is questioned. Prior to the 2012 election trail, he was shown big support by backers before declining a bid for the party nomination. A lot has happened since then. Christie's support of Romney was noticeably absent the final few weeks before election. Super storm Sandy recovery efforts were the Governor's priority. His absence was understood. The party was not so forgiven of the sudden gush by Christie for President Obama and the aid the state was receiving. Some of the blame for the party's loss was in part attributed to this endorsement.
New Jersey had to shift into recovery mode. It needed a Governor that put New Jersey ahead of party politics. That is exactly what Christie did. He had President Obama over a barrel. New Jersey needed much federal aid, and how Obama responded to the request this close to the election was vital. It was a game well played by Christie. More recently, he blasted House Speaker Boehner for stalling on Sandy aid. The Governor points out he had a better next day with Boehner.
The 2016 campaign also hints at a Hilary Clinton run. She enjoys a lot of political and financial backing. Hilary enjoys high approval ratings, almost political super stardom. Her normally high ratings have taken dips in conjunction with her active roles in national policy making. After all, she is still part of the Bush-Clinton era of politics. American voters are demanding a change in the politics of politics practiced the last 30 years.
Some annalist feel Chris Christie has the best chance at defeating a Clinton democratic ticket in 2016. Public popularity is not the same as party popularity. Christie currently has a 59 percent show of support by his party. Other potential GOP possibilities have been floating through the rumor mill as well. Paul Ryan not as popular with the public has 75 percent party support. Strong and growing popularity has been seen for Sen. Marco Rubio, former Gov. Jeb Bush and Sen. Rick Santorum. Sen. Rand Paul continues to be an ever present show of support.
Even the frank speaking Christie can give a double talk answer. He is running for reelection this year. "Life is life. You never know what it's going to confront you with," he stated. "But I'm asking for four years and I intend to serve four years." A reelected term of four years would cross into a possible presidential term.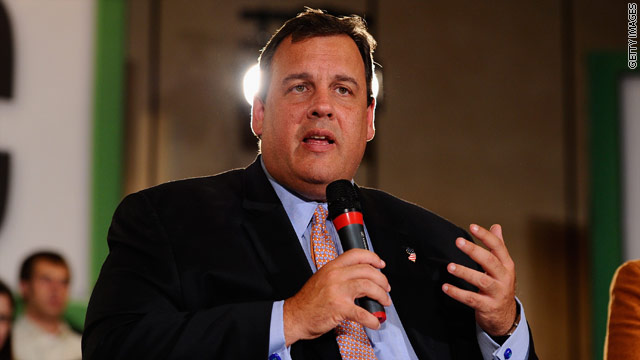 Photo source : Getty Images