Alexia Echevarria, a Real Housewife of Miami, has had a little too much reality lately. Her son was in a terrible car accident that results in brain surgery, medically-induced coma, and three months in pediatric intensive care.
This is definitely a mother's worst nightmare. She says her son left the house and about 15 minutes later she got a call that he had crashed. His journey has been incredibly challenging.
This situation shows a completely different side to the Real Housewife. Fans are used to seeing her caught up in petty drama, but this was real-life drama that was literally life-changing for her and her son.
"Every day is better. He's a fighter. He learned to walk before talking. I knew that was more important to him. My Frankie is happy and healthy, and God willing he'll be back in school in January of 2013. I think it's important for him socially. So many people have prayed for us. He's a different boy, but I'm a different person too. But life goes on. I don't hide him. He comes to the office with me every day," Echevarria says.
Her son fought a hard battle and appears to be winning. He has a long road ahead of him, and Alexia will have a lot of true reality to face as he continues to recover. Thankfully, he pulled through and appears to be well on this way to recovery.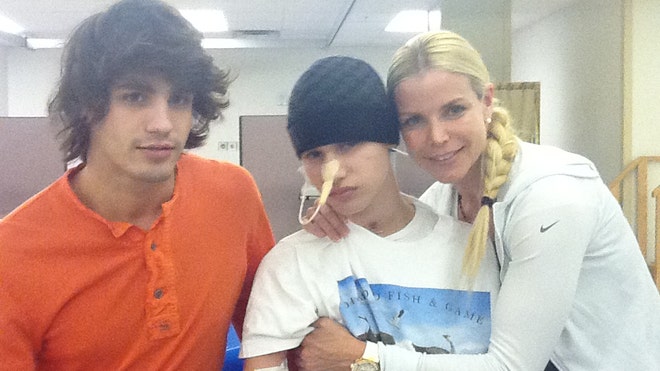 Photo Credit: Venue Magazine Art Director/NBC Universal