Robert Pattinson has finally decided to weigh in on the seemingly unending drama surrounding the Fifty Shades of Grey movie casting wars. In a recent interview, the Twilight heart-throb dished on the breathlessly anticipated movie version of E.L. James's infamous "mommie porn" novel and how he fits into it. Or rather how he doesn't fit into it. Because he doesn't fit into it at all. It seems James herself has already seen to that.
During a recent interview, an innocent question about Rob's future projects somehow led to an interrogation–er–series of questions about Fifty Shades of Grey. Had he read the book? Did he know that it was "based on" him? And would he "star in it?"
"I think the author has written me out of it," Rob lamented–er–mused. "I saw some interview recently, and they went 'Oh, it could never be him.' And I'm like: 'Hey, I'm going to make you pay for that.' "
Ouch. However, when the interviewer incredulously asked if E.L. James had actually said that Rob could never play a role that was pretty much written with him in mind, he deftly circumnavigated the question.
"It's funny seeing all these other actors so openly vying for it. I've never seen that happen before. It's so strange. I haven't read the whole thing. I read bits of it, there's a book called Fifty Sheds of Grey. Have you seen that book? That's amazing, just a picture book of fifty grey sheds, and it's literally on the New York Times Best Seller list. People have got the wrong read."
So there you have it–such as it is. The ever enigmatic Cosmopolis man seems a bit miffed that La James reportedly finds him unsuitable to portray a character she originally created in his image. He also seems somewhat contemptuous of the lineup of actors who are "so openly vying for" the coveted Christian Grey role. Ouch. Wonder how Ian Somerhalder, Matt Bomer, Alexander Skarsgard, and Zac Efron feel about that?
Oh well, it looks like Robert Pattinson will have to wait with bated breath like everybody else to see who'll play Christian Grey. In the meantime, wonder how he intends to "get back at" E.L. James?
Stay tuned.
Photo source: Photobucket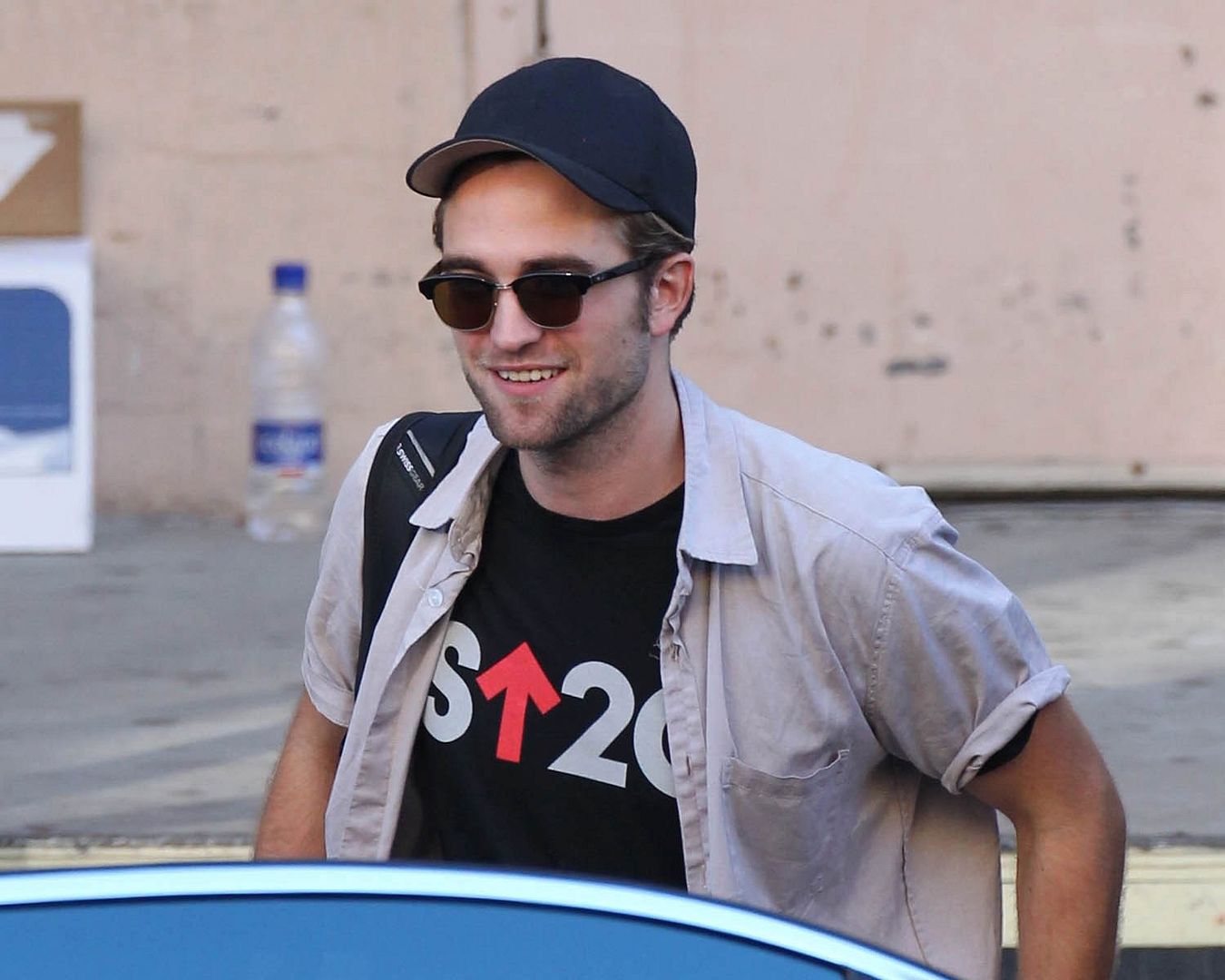 © Hope Carson 2012
Hope Carson is the author of 2 books: A Roaring Girl: An Interview with the Thinking Man's Hooker and A Thousand and One Night Stands: The Life of Jon Vincent. You can follow her on Twitter.