Ryan Andresen is a 17-year-old who joined the Boy Scouts when he was 6. He has been active in his troop and recently completed his Eagle Scout project, a 288-tile wall of tolerance to comfort victims of bullying at Joaquin Moraga Middle School in Moraga last month. Scoutmaster Ranier del Valle refused to sign off on Ryan's project allowing him to earn his Eagle Scout Badge because Ryan is gay.
The Boy Scouts reaffirmed their policy of denying membership to gay leaders and scouts earlier this year. "Many troops around the country are standing up, choosing to reject the Boy Scouts' discriminatory policy," said Karen Andresen. "I sincerely hope that Ryan's troop — Troop 212 — will become one of them."
The Boy Scouts is a private club. The Supreme Court upheld their right to deny membership to open homosexuals as well as atheists and agnostics. Some support their discrimination while others condemn them for it. There is a third group who support the group's right to limit membership but condemn the action as discrimination.
The family has started a petition on change.org asking Troop 212 to revisit their decision and grant Ryan Andresen his Eagle Scout Badge. Signatures from around the world have reached over 78,000. Will this be enough to urge his Scoutmaster to sign off on the goal Ryan started working for 12 years ago?
Will public pressure change the policy? Probably not in the near future, but some organizations and businesses have withdrawn their financial support of the Boy Scouts and that will probably be the biggest factor in years to come. Does "Life, Liberty and the Pursuit of Happiness" hold value to the Boy Scouts? Only if views mimic their own, but then anyone who defends the constitution must defend The Boy Scouts' right to choose to do so. Liberty is only liberty when both popular and unpopular rights apply.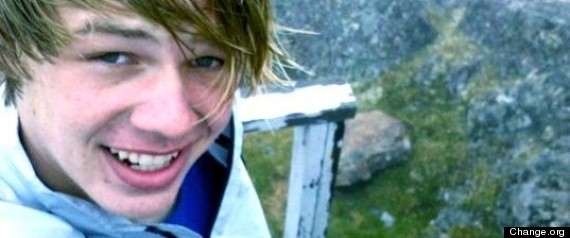 Photo credit: Karen Andresen, change.org