Selena Gomez has been very busy in the studio this past week, with big plans to tell her side of the Justin Bieber breakup drama through her music. It must be cathartic to put your feelings and emotions into music. Her ex-boyfriend is doing the same and her best friend Taylor Swift has found a great deal of success dishing about her love life in her own music.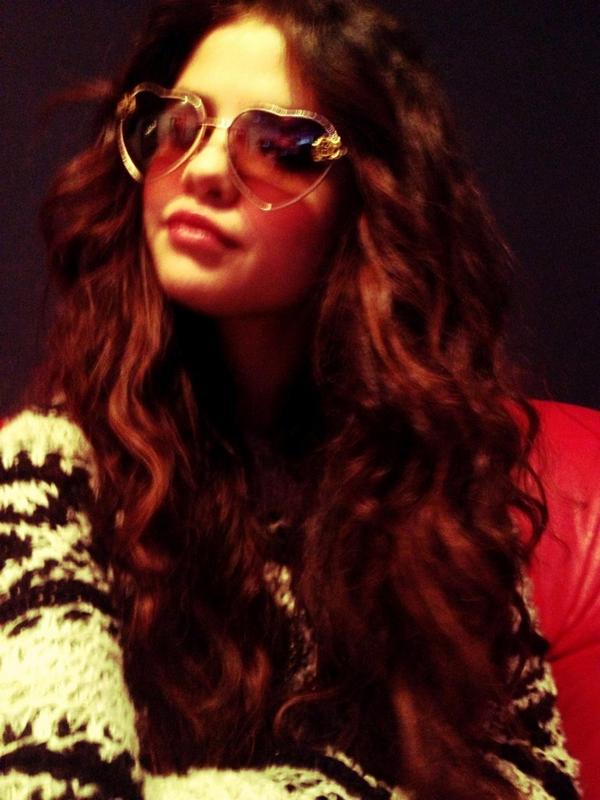 On January 27, Selena posted a picture of herself in the studio. Her message, "Today in the studio… I'm Penny Lane from Almost Famous. :)." Uh, that is kind of a strange person to emulate. Granted, in the film, Penny is played by the very gorgeous Kate Hudson, but her character isn't exactly the kind of girl Selena tends to identify with. If you are not aware, Penny is the ultimate groupie.
Hold on, don't start thinking Selena is trying to send some weird or hateful message to her ex. If you look at the photo, Selena is wearing a pair of heart-shaped sunglasses. Penny wore a similar pair in the film. Selena is also rocking some really long, wavy locks lately as well, which is also reminiscent of Penny's hairstyle in the film. It is a great look for Selena Gomez.
Are you excited to hear what Selena has to say about her now defunct relationship with the Biebs? Will there be songs of revenge or ballads of lost love?
Photo Credit: Twitter