A sex dungeon may be the setting for a scary movie or two, but for six women, it was, until recently, a terrifying reality. A Chinese man received a death sentence on Friday for holding the six women in an "underground lair." He even ordered the deaths of two of them. The man, Li Hao, is married and has a young son, but reports don't say if his family knew of his sadistic extracurricular activities. It's difficult to say which would be worse.
Li dug bought a residential compound in 2009 and dug the compound in the basement. Then he tricked women to come in—and the unthinkable happened. He raped them repeatedly, forced them to perform in web porn, and made them sleep with customers. Li has also been charged with "murder, rape, organized prostitution, illegal detention, and selling pornography." A few of the women were held captive for 21 months.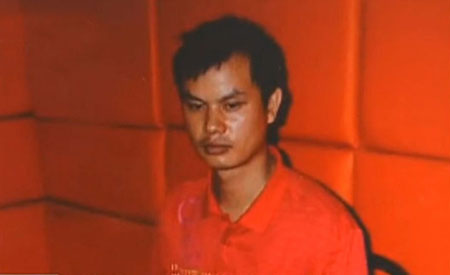 To make the situation even more bizarre, three of the women were found guilty of murdering two of the other women. However, they were instructed to do so by Li, so the judge was somewhat lenient in his sentencing for them. How bone-chilling to know that a sex dungeon isn't simply something from a movie like Gothika. It seems shocking that a man could hold so many women captive without anyone noticing anything suspicious (the police were only alerted after one of them escaped)! Makes you look at your next door neighbor a little differently, doesn't it?
Photo source: chinadaily.com.