The man accused of murdering Sierra LaMar reportedly comes from a family of criminals and substance addicts. Antolin Garcia-Torres was considered "the good son" out of his family, even though he is already connected to other assault charges and charges of unlawful sex with a minor from 2009 and 2010. If he's the "good son," the other people in his family must be downright dreadful.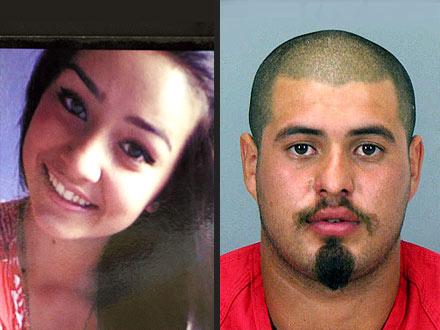 The father of Garcia-Torres is in jail and his brother "drank himself to death," but he is described as being a sweet person with a "gift for gab." To be quite honest, it's rather common for criminals of this caliber to be charismatic; so the more his family share about him, the more is revealed that may lend to a successful offender profile. With the known fact that DNA evidence connected him to the disappearance of Sierra LaMar, he's pretty screwed, so all of this character information is just bonus gold.
Alondra Garcia, a sister of the accused kidnapper and murderer, complains that her family gets bad looks in Morgan Hill now that it is common knowledge what he's done. While it's unfair that the family is suffering the public backlash resulting from his alleged actions, they are probably making it worse by defending him against the evidence.
Nonetheless, family sticks together, even if your family has already been involved with child sex crimes and violent assaults. What is one more abduction and murder of a teenage girl if you can't still have your family, right?
Hopefully justice prevails and detectives truly have as much evidence as they are letting on, but they claim that they don't even need a body to pin this on him and prosecute him. He'll be arraigned in court soon, so the trial is definitely going to be speedy, or so it seems.
Crime analyst and profiler Chelsea Hoffman can be found on The Huffington Post, Chelsea Hoffman: Case to Case and many other outlets. Follow @TheRealChelseaH on Twitter or click here to contact Chelsea directly.