Asperger's syndrome is an autism spectrum disorder that several people live with all over the world. It seems to be a laughing matter to some, mostly because of the name as made apparent on the season premiere of South Park.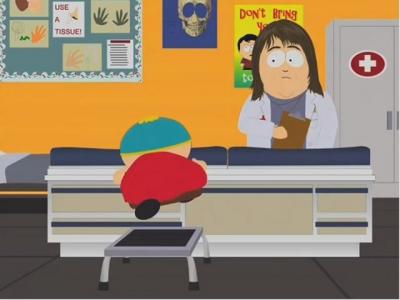 South Park poked fun at those with Asperger's syndrome and lumped it in with the current fuss surrounding HPV vaccines. After learning of the disorder, Cartman foolishly stuffs his pants with hamburgers he'd prepared before going into the school nurse's office. Once in there, he complained of a tummy ache and said his bottom was hurting, prompting the nurse to check his backside. She discovered several wrapped cheeseburgers before Cartman exclaimed:
"How did I get A** Burgers?!"
The show then progresses into the South Park kid starting his own burger franchise.
It's apparent that this season premiere of the hit Comedy Central show will upset those who have Asperger's as well as those who represent these individuals. But what did you expect? Trey Parker and Matt Stone are famous for making relentless fun of anyone and everyone, so why would someone with this autism spectrum disorder be excluded? It's insensitive, but to some it's quite funny.
—~~*~~—
©2011 Chelsea Hoffman is the Author of "Chloe and Louis," and the "Fear Chronicles," series of books. She also covers a myriad of true crime stories online. Click here to visit Chelsea Hoffman's official blog and contact website. Be sure to like the page to become a fan!
—~~*~~—