For weeks, there were rumors that Adam Lind of Teen Mom 2 was expecting a baby with his girlfriend, Taylor Halbur. While there were tweets suggesting that she was indeed pregnant, Taylor waited to officially confirm the news. Now that the word is out, though, she is happily tweeting about her pregnancy and, on Saturday, she finally showed off her baby bump!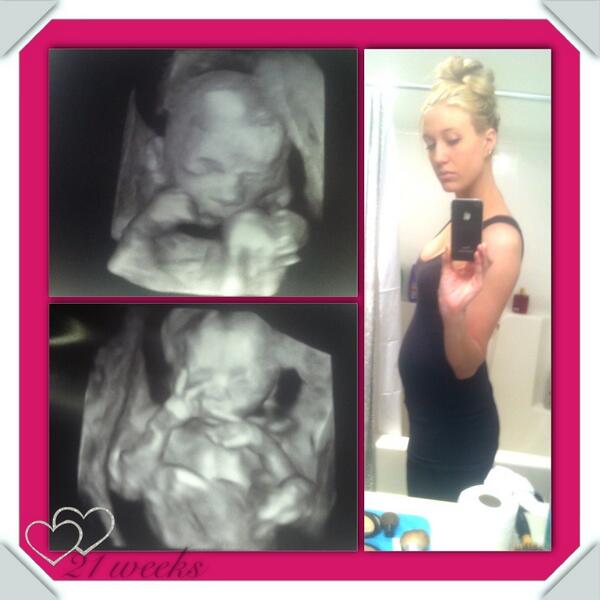 Taylor tweeted the picture along with the caption, "2 week old pic but here she is. Love of my life."
The photo had two ultrasound pictures stitched together with a photo of Taylor's baby bump. At the bottom of the photo, Taylor notes that she is a little over halfway through her pregnancy at 21 weeks along. Not only that, but did you catch what she said in the caption? She said that she is having a girl!
The couple have not yet released any names that they are considering and they may not share that information until the baby is born. The couple do not want to publicize the pregnancy too much due to not wanting any backlash from viewers of Teen Mom 2. Still, it is nice that Taylor can now take to Twitter as she pleases to show off bump pictures and tweet about her pregnancy without worrying about any vicious rumors.
This is an exciting time for Taylor Halbur who is due this fall. Hopefully the rest of her pregnancy goes well as it has thus far.
Photo Credit: Twitter
© Corrina Jean
Want more Teen Mom news? Like on Facebook & Follow on Twitter