Chelsea Houska is single and isn't exactly looking to get into a relationship, but the same can't be said for her ex-boyfriend, Adam Lind. After he and his girlfriend, Taylor, split, the Teen Mom 2 dad stayed single, but is back in a relationship—with Taylor!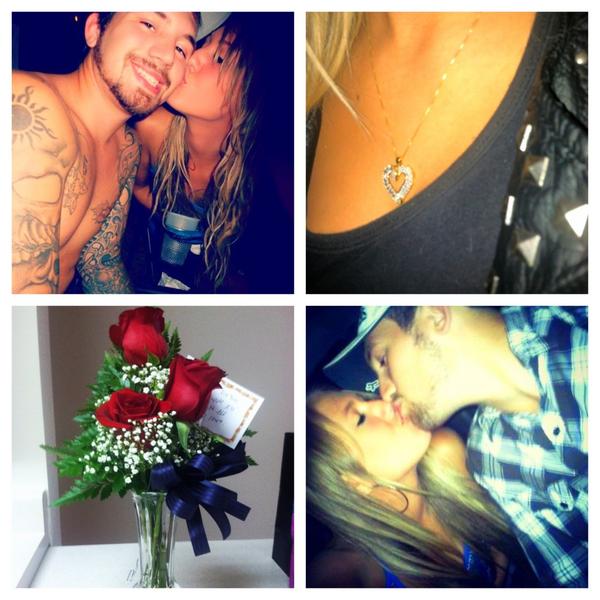 Taylor posted a photo of the two with the caption "love" and confirmed to fans that they were indeed back together. A lot were surprised to see that these two are trying to make things work, especially after rumors that Adam had hooked up with Chelsea while in New York City for the reunion show emerged. There is no proof that is true, though, but something had to happen, because Taylor started hanging out with Taylor. For a while, it seemed that the two girls had decided to forget Adam for good, but something about this guy keeps girls coming back.
From the looks of the photo, Adam got Taylor some roses as well as a heart necklace. Despite the things that have happened between them, the couple seem happy. Hopefully things work out for them this time around!
Photo Credit: Twitter
© Corrina Jean
Want more Teen Mom 2 news? Like on Facebook & Follow on Twitter