These days, it seems like many Teen Mom 2 cast members have tied the knot or are getting ready to, including Corey Simms. Even though fans are just now watching he and Leah Messer-Calvert get over their divorce on the show, both have already moved on and are very happy. Leah is married and expecting a baby and Corey is getting ready to marry his fiance, Miranda Patterson.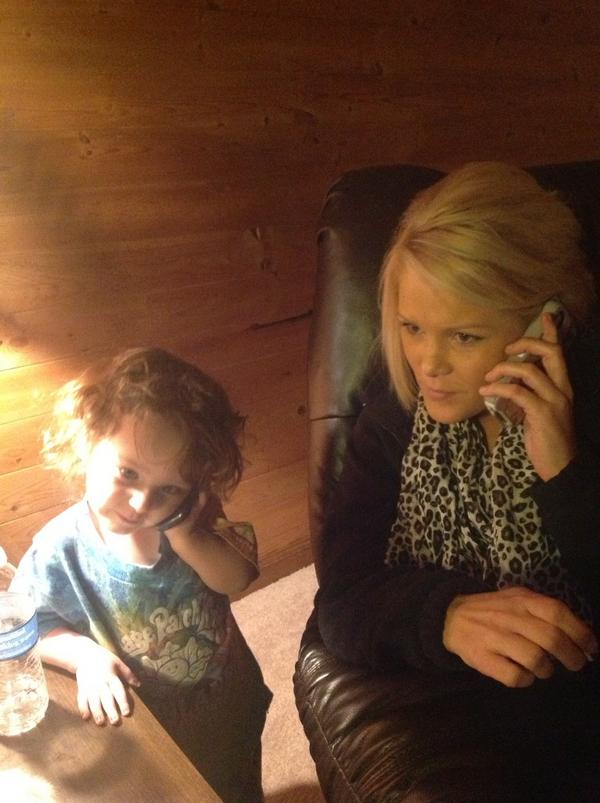 On Sunday night, though, Miranda posted a photo of herself with little Ali. While the photo was beautiful and shows that Miranda gets along with the girls well, there was something missing—her engagement ring! Of course, as soon as people noticed the missing bling, they started to assume the worst, but Miranda cleared things up and let everyone know that things between her and Corey were fine!
Miranda said, "I ALWAYS wear my ring! I'll post a picture of my ring sometime. People always assume unnecessary things.We are all doing great!:)"
The two have not announced a wedding date yet, but Miranda has already picked out a dress. However, it isn't the materialistic aspects that make Miranda happy, but rather her relationship.
After talking about her ring, Miranda said, "It's not the dress or the ring that has me excited about our wedding but the fact that I get to spend the rest of my life with@CoreySimms2"
Too often, women get swept up in the magic of a wedding and focus on the things that don't matter. It is great that Miranda Patterson is looking forward to a life with Corey Simms and looking past the other things. Making things better is the fact that Miranda gets along with Corey and Leah's twin daughters. Even though their parents may not be together, Ali and Aleeah have two amazing parents who love them and are lucky enough to also have two amazing step parents as well!
Photo Credit: Twitter
© Corrina Jean
Want more Teen Mom news? Like on Facebook & Follow on Twitter