Last month, Leah Calvert (formerly Leah Messer) announced that she was expecting her third child. Fans were shocked to learn that the 20-year-old mother of twins was adding another one to her brood, but the Teen Mom 2 star is excited! At first, there were few details, but fans now know that she is about five months along in her pregnancy and is expecting another little girl.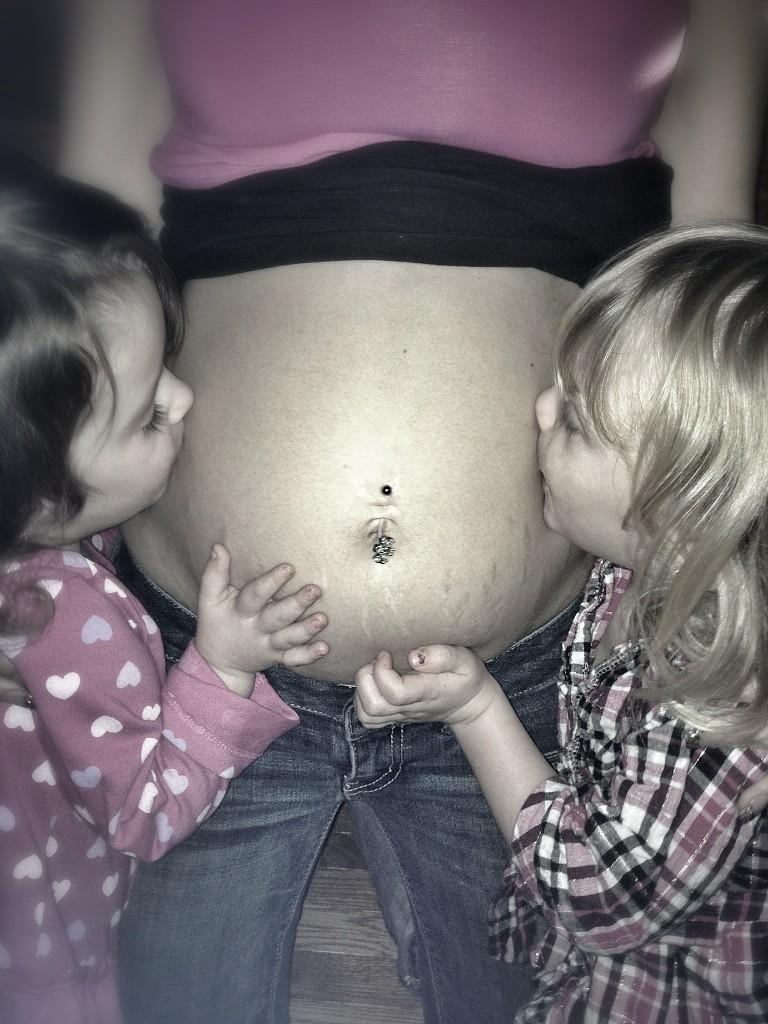 While in New York City filming the TM2 reunion special, she hid her baby bump in most photos, but has been photographed out and about with her bump showing. However, she often wore baggier shirts so it was hard to get a good glimpse at her growing tummy. On Sunday night though, Leah showed off her bare baby bump on Twitter, but the photo was extra sweet because her twin daughters, Ali and Aleeah, are seen kissing their momma's belly!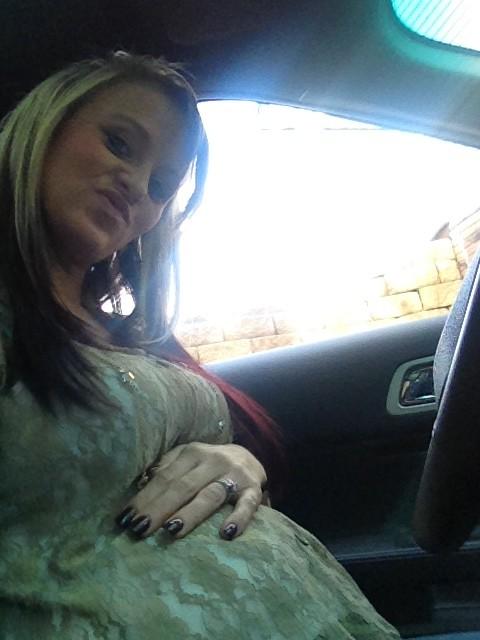 Of course, since she already has one set of twins, many fans are wondering if she is pregnant with a second set. While that would be cute (and probably pretty hectic for the young mom), she says that those rumors are not true.
These next couple months are going to be pretty crazy for Leah Calvert. With the show premiering Monday night, she is probably gearing up for some hate comments on Twitter and Facebook (no matter what some of these girls do, people always find a way to be mean). Not only that, but she is getting ready for her new daughter as well as planning the twins' third birthday.
Leah tweeted, "Planning my girls 3rd birthday party. I'm so happy for them, but sad because my little babies are growing up so fast! #slowdown#bittersweet"
It seems like just yesterday fans met the then Leah Messer on 16 & Pregnant. They have watched the ups and downs of her relationship play out as well as her girls grow up. Monday night, fans will get to catch up with Leah and her girls as Teen Mom 2 premieres on MTV.
Photo Credit: Twitter, Twitter
© Corrina Jean