Teen Mom 3 star Katie Yeager is the latest of the MTV mommies to get a new tattoo. Her fellow moms including Jenelle Evans, Kail Lowry, and Maci Bookout, have been adding ink to their bodies regularly and although she's not yet covered, Katie is joining the pack and has gotten a cool new tattoo.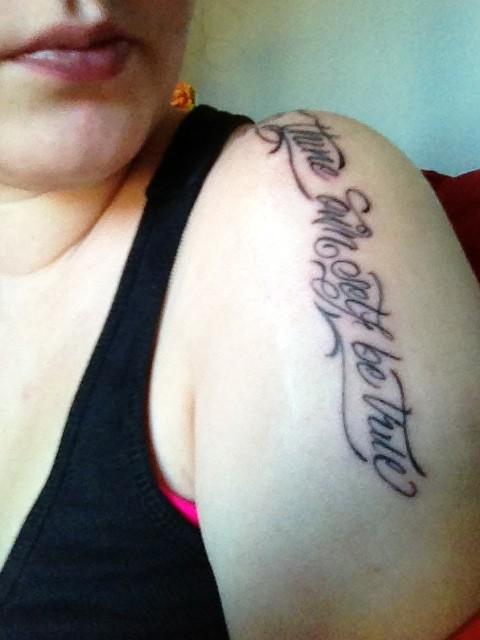 "It says 'To thine own self be true,'" Katie explained to a curious fan over the weekend along with a photo of her new artwork which is written in cursive and placed on her upper arm. The tattoo is unique and has a great saying which will come in handy as she enters the world of celebrity.
Oftentimes, people lose themselves after being thrust into the spotlight and instead of being someone that they are proud of, they turn into someone that they think the world wants them be. Hopefully, Katie won't let that happen.
Katie Yeager will be appearing in the upcoming MTV series Teen Mom 3 which premieres later this year.
Photo credit: Katie Yeager/Twitter