This election year, a lot of the girls from Teen Mom have voiced their opinions. Maci Bookout is on a campaign to get the younger crowd to cast their vote while others have given their support to a particular party. Leah Messer-Calvert recently spoke out about her views on Twitter and she is receiving some criticism for her opinion.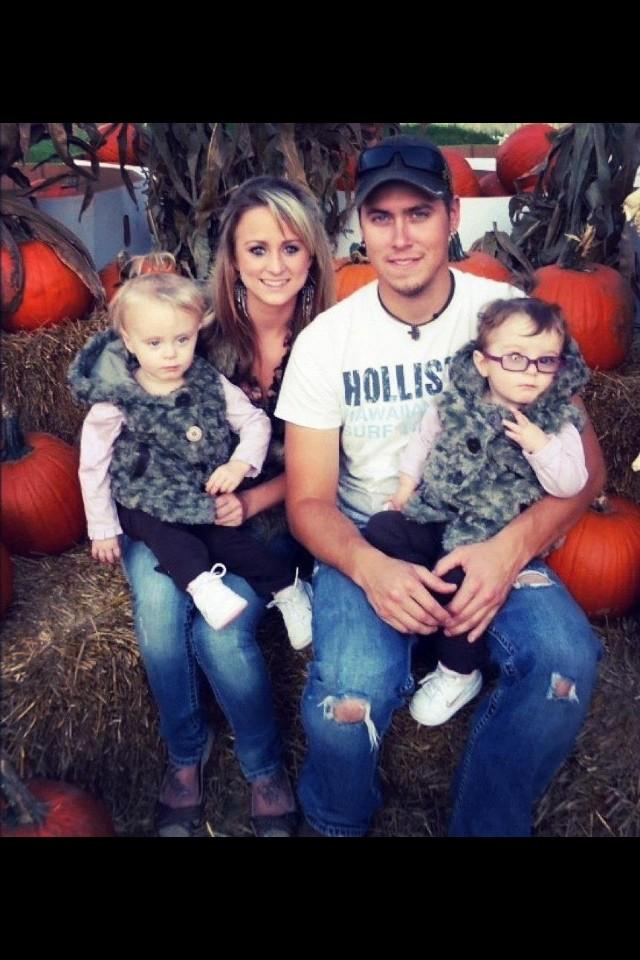 Like Alexandria Sekella of the soon to air TM3, Leah voiced her support for Mitt Romney. Everyone is entitled to their own opinion and while some of her followers seemed surprise to learn Leah is a Republican, that isn't what got people upset. It was when Leah spoke out about her views on public assistance that people got upset.
After someone told her that, if she votes Romney, her assistance (which she doesn't get) will be cut, Leah said, "Government assistance?? They should get rid of it.. Then maybe people will WORK for a living! .. Idc"
Of course, a lot of people were upset by this pointing out that there are some people that can't work and rely on government assistance. They called her "ignorant" and put her down for her views. It seems unfair to jump down Leah's throat for simply stating her opinion, especially since she didn't go into detail. Unfortunately, a lot of people simply assumed that Leah Calvert was being ignorant and failed to look into what she was really saying.
There are a lot of people who rely on government assistance because they have to. Unfortunately, while there are a lot of people who use the system only when they need to, there are also a lot who abuse it, leaving tax payers to foot the bill. Even people who support government assistance sometimes feel that there should be restrictions placed on it (for instance, implementing drug tests for those who sign up) so that the abuse of assistance stops.
Just because Leah Calvert was picked for Teen Mom 2, that doesn't mean she is rich. While she has made a decent amount of money from the show, she has also had to put up with a lot that most people do not. Having your life filmed may seem glamorous, but look at all the backlash she has had to face as a result. All of the drama certainly doesn't seem to make the MTV paycheck worth it.
Leah even pointed out that she isn't rich or famous, but that her husband works to support Leah and her two daughters. As a result, she has to go long periods of time without her husband since he often works out of state.
What do you think about Leah's comments? Were they completely misconstrued?
Photo Credit: Twitter
© Corrina Jean
Want more TeenMom stories? Like me on Facebook or follow me on Twitter