Leah Messer of Teen Mom 2 fame recently celebrated her six-month wedding anniversary with husband Jeremy Calvert. Even though fans still know her as "Leah Messer," she took her husband's last name and now goes by "Leah Calvert." While her last name may have changed, her unwavering hope for her daughter, Ali, to make more progress hasn't, and luckily, Leah's prayers have not gone unanswered!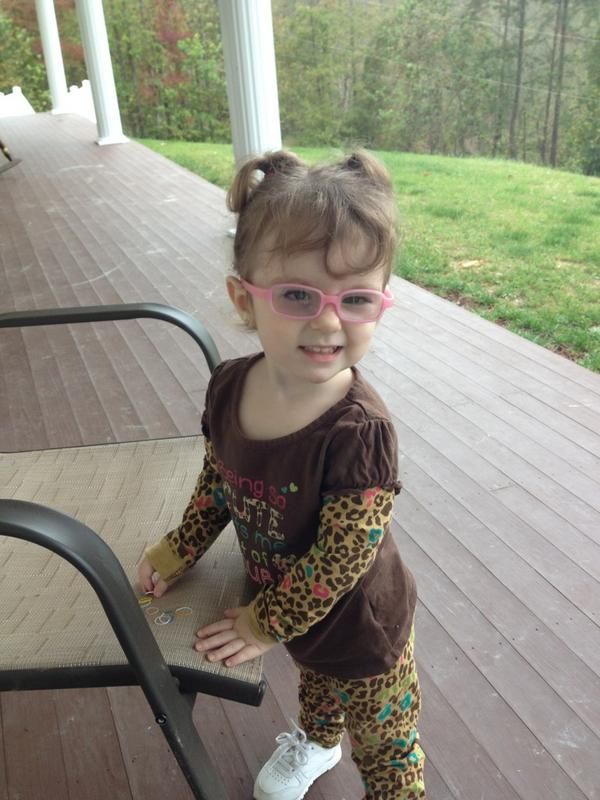 A few weeks ago, Leah posted a video of her daughter, Ali, taking a few steps on her own. For most parents, this is a big deal, but for Leah, it was even bigger. Ali was born with a developmental disorder which left her struggling to reach milestones as quickly as her twin sister, Aleeah. Despite the diagnosis, Ali is proving doctors wrong, and now is even standing on her own!
Leah tweeted, "My Beautiful Aliannah Hope," along with a photo of the girl looking stylish in her leopard print clothes and pretty pink glasses. However, the best part of the photograph was that Ali was standing on her own, something that at this time last year was something she was still working to do.
Her hard work and perseverance have paid off. Now that she is making progress, there is no doubt that she will start to make even bigger strides. It also helps that she has the support of her family which, includes Leah's husband, Jeremy, who fans will meet on the next season of Teen Mom 2.
Fans are excited for the new season and to see how the twin girls have grown since last season.
Photo Source: Twitter
© Corrina Jean