Holly Bobo vanished from her Darden, Tennessee home on April 13, 2011 and still hasn't been found. The 20-year-old missing nursing student would be 21 years old today, and her family doesn't have anything to celebrate.
The Jackson Sun finally released a full story with now more statements made by Karen Bobo and Clint Bobo. Clint Bobo is the last person to have seen Holly as she was allegedly led into the woods by a man in camouflage hunting gear. Their latest statements mention a young man far more than they ever have in this disappearance case.
Drew Scott is the boyfriend of 21-year-old Holly Bobo.
He's been lightly mentioned, but only in fleeting comments in the news stories, but online discussions frequently mention this young man. Is he of any interest to the case? Clint Bobo, being the last to see Holly before she mysteriously vanished, has been the young man in the spotlight since day one, to the point of Drew Scott being mistaken as him in photos of the missing nursing student. This has probably led to some of the confusion in the public understanding of this case—as if there is truly anything to really understand.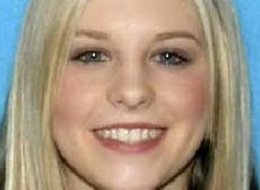 The Tennessee Bureau of Investigation acknowledges that along with Clint Bobo, Drew Scott is considered a person of interest in the disappearance of Holly Bobo. However, Kristin Helm clarified that anyone involved in this case with information is a POI. Nobody is a suspect. As recently as August the TBI still says nobody is cleared of interest as far as the investigation goes. But Kristin Helm says that the TBI is not in the business of clearing people in an open investigation. So it's probably safe to say that Drew Scott is included in this statement, since nothing official has been released stating otherwise. And is there a reason for this?
The latest story published gives more insight into what happened the morning Holly Bobo vanished from her rural home in Tennessee. This is the first time it was mentioned, as far as news sources go, that Drew Scott was among those involved with the family that morning. Drew Scott was turkey hunting that morning on Holly's grandmother's property, on the other side of Decatur County, Tennessee. The family says that before 7:30 that morning, Drew called because he was having trouble with one of Holly's family members, who did not recognize him and wasn't aware that he and his father were allowed to be hunting on their property.
The Jackson Sun describes what followed as a "flurry of phonecalls" regarding this confusion. Karen Bobo, Holly, and Drew Scott apparently had several phone calls among themselves. Why? Apparently, Clint Bobo wasn't aware of any of this.
Fast-forward the part of the story when Clint Bobo came outside to see what was going on with his sister. The new story says that he had a gun with him, so why is Holly Bobo gone? He said he spotted the blood and figured it was turkey blood, but it's already been reported that he wasn't aware of the issues the family had had that morning with Drew Scott. This whole thing just keeps twisting and twisting. It's confusing, so it's definitely no wonder that the TBI hasn't found this young woman yet. There is just way too much confusion.
Most recently, Karen Bobo interviewed with a writer for a christian-oriented publication. During this interview she made an ambiguous comment that makes one wonder if she believes her daughter is dead.
"When that day comes, it will be a miracle from God. That is the only way she's coming home," she said.
—~~*~~—
©2011 Chelsea Hoffman is the Author of "Chloe and Louis," and the "Fear Chronicles," series of books. She also covers a myriad of true crime stories online. Click here to visit Chelsea Hoffman's official blog and contact website. Be sure to like the page to become a fan!
—~~*~~—