Vice President Joe Biden has the president's ear on gun control, but did VP Biden lie to a group of mayors about hearing the 2006 school shooting in Amish country? According to a map of Lancaster County, the closest golf course to the location of the shooting is Moccasin Run Golf Club. The club is located about five miles away from the Amish schoolhouse where a gunman killed five and wounded five others on October 2, 2006. The golf pro at the club said that then Senator Biden was not in his database from that day. "It's very far-fetched that he would have heard it," said golf pro Rodney King, "I know he didn't hear those gunshots. They were inside the school. Even if they were outside, he wouldn't have heard them."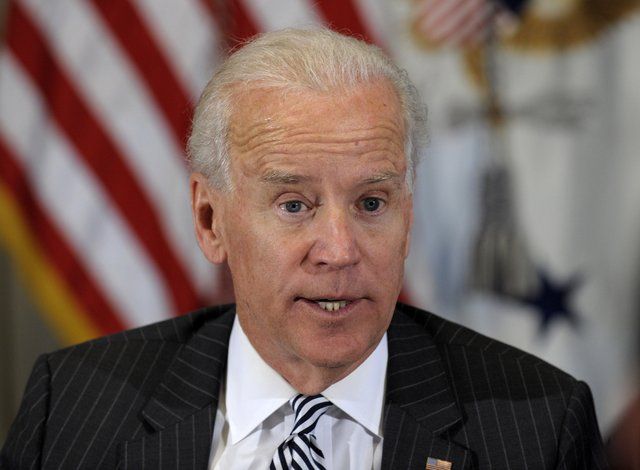 Mr. King seems very convinced that Biden didn't hear any shots, if he was even at the course. But, Biden certainly wouldn't have been alone playing golf, it's likely whoever was putting with him that day will come forward, right? King admits that Biden would have been more likely to have played at another course that's about ten miles from the shooting location. Either way, it's confusing. Biden exact comment was, "I happened to be literally—probably, it turned out, to be a quarter of a mile [away] at an outing when I heard gunshots in the woods. We didn't know…we thought they were hunters." Even adding the 'probably', there's a big difference between a quarter of a mile and 5-10 miles! He added that he saw medical transport choppers soon after he heard the shots. Those were confirmed to have been used after the shooting.
Biden has yet to comment on the discrepancies, but he's been known to exaggerate before. In 2007, when he was running for the Democratic presidential nomination, he claimed he'd been shot at in Iraq. After reporters called him on it, he changed his story…twice. It ended with the vice president saying, "I was near where a shot landed." A little exaggerating from nutty ole Uncle Joe isn't really a big deal…unless you're one of the millions of Americans steadily losing your gun rights. To those people, it might be frustrating that VP Biden is so comfortable with lying…or stretching the truth. He's been very comfortable joining with other gun control advocates in convincing citizens that so-called "assault weapons" are somehow these military machine guns capable of mowing down small armies with a single pull of the trigger. Still, this possible white lie doesn't really do any harm, does it? While it might put Biden's integrity into question, it doesn't affect how President Obama, Congress, etc. choose to address gun control.
Photo credit: Susan Walsh
© Margie Wilson-Mars 2013