Fans of "Vampire Diaries" are still going withdrawals with no new episodes until April 7, but the information on the series keeps coming out. Fans now know when the vampire they have heard so much about this season will make his appearance on the series.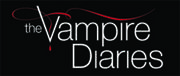 Which vampire is that? Klaus is the vampire in question, and those in Mystic Falls have been doing their best to take care of him before he even arrives in town. What date is set for the first appearance of the character? The date to mark down on your calendar is April 21. That is about one month away. Klaus will come in to battle the Salvatore brothers, played by Ian Somerhalder and Paul Wesley.
No word yet on what will happen when the big bad vampire arrives, but it should take season two out with a major bite. Joseph Morgan is the man behind Klaus, and he has already appeared on set to prepare and film his episodes.
No word yet on a season three for this CW series, but it looks promising. The series has taken hit in the ratings from the "American Idol" results show, which is not surprising. What do you think? Can vampires battle against idols and stick around for another year? Are you excited for the first appearance of Klaus?
Photo Source: TV.com
For more on this series, visit Sirlinksalot: Vampire Diaries.