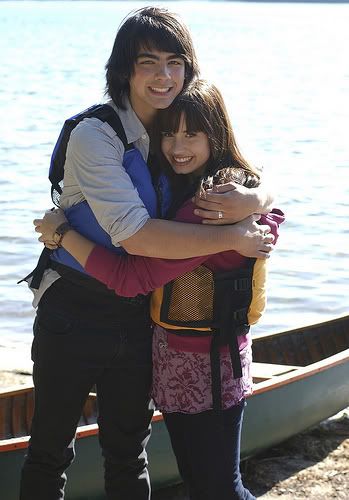 Camp Rock co-stars Joe Jonas and Demi Lovato are an officially an item. In an interview with Billy Bush of Access Hollywood. The interview is below:
""He's actually my best friend," Demi began, when questioned by Billy about her status with the middle JoBro.
"So you went from boyfriend-girlfriend to best friends?" Billy asked.
"Um, no, kind of the opposite!" Demi laughed. "Yeah, he's my best friend and he's incredible."
Asked what her fellow Disney star does to make her feel special, Demi gushed about their relationship
"He's a complete gentleman, he takes me to the most amazing places… he's perfect!" she said." ~Access Hollywood
Read More via SOURCE: Demi Lovato: I'm Dating 'Perfect' Joe Jonas
*********************************************************************
photo source: http://i256.photobucket.com/albums/hh198/Xxcutemonkey123xX/wi66jc.jpg
*********************************************************************