Elisa Lam update: New speculation regarding a missing Canadian tourist's death is focusing on the possibility that she was murdered by a musician who lived in Cecil Hotel. In fact, a Chinese news source claims that Elisa might have had a crush on the musician, who is being called "Morbid." This is certainly a new twist on a case that still has many people sick to their stomachs.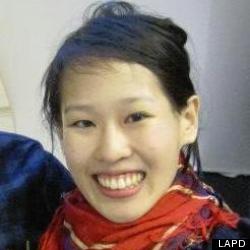 The surveillance video of Elisa Lam acting strangely is still viral, and naturally the speculation about what was going on in the video is still dense. Some of this speculation involves the mysterious man named "Morbid," but it's unclear if this is even accurate. Officials have not mentioned anything about any potential acquaintances in the motel, but they've also not said much about anything at all.
Elisa was located in the water tank stripped nude, indicating that someone else had done this. However officials state that there was no clear cause of death. A naked body denotes the possibility of sexual assault, but officials made no note of this publicly either. So it's still likely that Elisa put herself in the tank, and just as likely that she was naked willingly. The behavior she displayed in the viral surveillance footage is strange, almost as if she were under the influence of something. If she was under the influence of drugs or alcohol it wouldn't at all be strange for her to have removed her own clothes.
Nonetheless, the idea that she was messing around with a character named "Morbid" in the days leading up to her disappearance makes it easier to speculate that foul play could be a factor.
Photo: Huffington Post
~*~ Crime analyst and profiler Chelsea Hoffman is the author of "The Sin City Strangler" & many other works. Contact her privately via the "Case to Case" blog or @TheRealChelseaH on Twitter.~*~