April Jones remains missing and the only suspect in her case denies murdering her, though he did make startling comments that are cryptic to say the least. Mark Bridger accepts that he is "probably responsible" for the Wales girl's disappearance and death, but at what level is his alleged responsibility?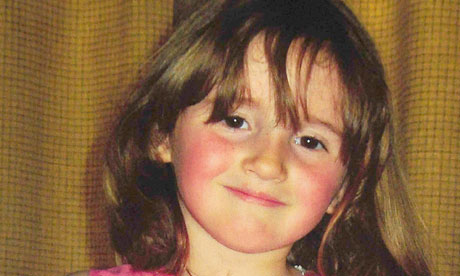 It's been several months since April vanished, and there has only been one suspect throughout the course of her disappearance. Mark Bridger has been in custody throughout this time, believed to be the sole person responsible for the disappearance and death of the missing child.
While he took a clear 'not guilty' plea in this case, it's perplexing that Bridger admits that he is "probably responsible" for the death of April Jones. How? What did he do that would make him at least half accept responsibility for this child's death?
The parents of this missing child are in shambles, and the mother of the child shook her head in court as Bridger made his plea. It's a difficult time for them witnessing this event while their child remains missing. And now there are even more questions than answers, thanks to the cryptic statement made by the only suspect.
Photo: Guardian.Co.Uk
Chelsea Hoffman is a candidly opinionated crime analyst with a lifelong interest in criminology and activism. She also owns 'Girl Nerdology' and is the author of several fiction stories. Follow her on Twitter @TheRealChelseaH or email her privately through Chelsea Hoffman: Case to Case.