Sixteen-year-old John Armitage is missing and officials in Reno, Nev. have classified him as "missing-endangered." An ominous message was posted on his Facebook wall on Thursday before he vanished, but it's not known if he posted it or if someone else did. What is for certain is that John is nowhere to be found and investigators are hoping he found safe.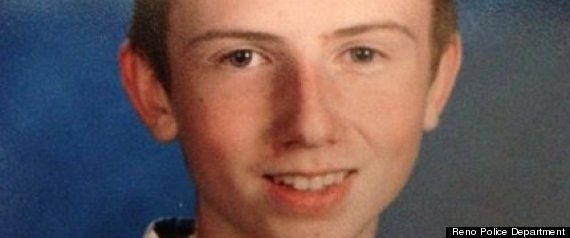 "uhhhhhhhhhh Bye foreverr"—said the missing young man's Facebook post. It's unclear if this is a post out of irony, or if this is a warning of suicide; nor is it known if this means he is a runaway. Just as unclear as the meaning behind the post is whether or not he posted it himself. There are truly more questions than answers in this case.
The Reno Police Department is seeking help from the public in seeking John Armitage. He was last physically seen on Thursday morning at around 7:00. He was seen boarding his school bus but never made it to his school classes. Considering he took the steps to get on the school bus, it's evident that either he had a plan to leave for some reason upon reaching school grounds, or something else happened in the meantime. It makes more sense for the teen to be a young runaway with the current evidence being shared. However, police, again, are uncertain, so please keep your eyes on the lookout for this teen.
Photo:Huffington Post
Crime analyst, profiler & future criminologist Chelsea Hoffman can be found on Huffington Post or Chelsea Hoffman: Case to Case. You can follow her on Twitter @TheRealChelseaH or contact her via her personal blog. Fan the Facebook page for updates on missing persons cases, issues in civil rights and details on Chelsea's fiction works.