Fifteen-year-old McKayla McCormick vanished from Ahwatukee, Arizona around January 9th, and her family is frantic to find her. There aren't many details in this case yet but what is known is that she is suspected to be a runaway. However, the boyfriend of this young girl claims to not know where she is. If he's telling the truth, this is perplexing. Wouldn't a runaway teen be more interested in being near her boyfriend than vanishing to points unknown?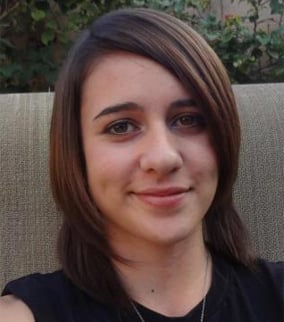 The family of the missing teen is livid with her boyfriend — a 20-year-old man named Matthew Schlemmer.
"The dude's a, to me, a molester – is a predator," said her stepfather.
While McKayla McCormick is considered a runaway, sources say that officials have been in contact with her 20-year-old boyfriend and he is being cooperative in the search for her. So if this 15-year-old girl is a runaway and her boyfriend isn't in contact with her, where is she?
Hopefully she is somewhere safe and hasn't gotten into trouble somewhere. Maybe seeing her story in the news will inspire her to return home. Otherwise, detectives should investigate any possible theories as to what might have happened to her.
Photo: CBS 5 AZ
Chelsea Hoffman is a candidly opinionated crime analyst with a lifelong interest in criminology and activism. She also owns 'Girl Nerdology' and is the author of several fiction stories. Follow her on Twitter @TheRealChelseaH or email her privately through Chelsea Hoffman: Case to Case.