The most wonderful thing about virtual worlds is that you can create anything you can imagine. Here are photos of Heylel's house and other scenes from the book. I've also re-created a virtual edition of my book that contains the complete first chapter that I can pass out to anyone in Second Life.  Second Life's facebook page alone boasts 147,851 members, the number of actual residents is much more.  A large number of them are vampire fans.  They can have my virtual book, and they in turn can copy and give it away – spreading the news. In addition I've made special shirts and other items that I can give away.
Virtual worlds are ideal for promotion… low cost, easily replicated and immersive. Hope you enjoy this photo tour of Mae's virtual world.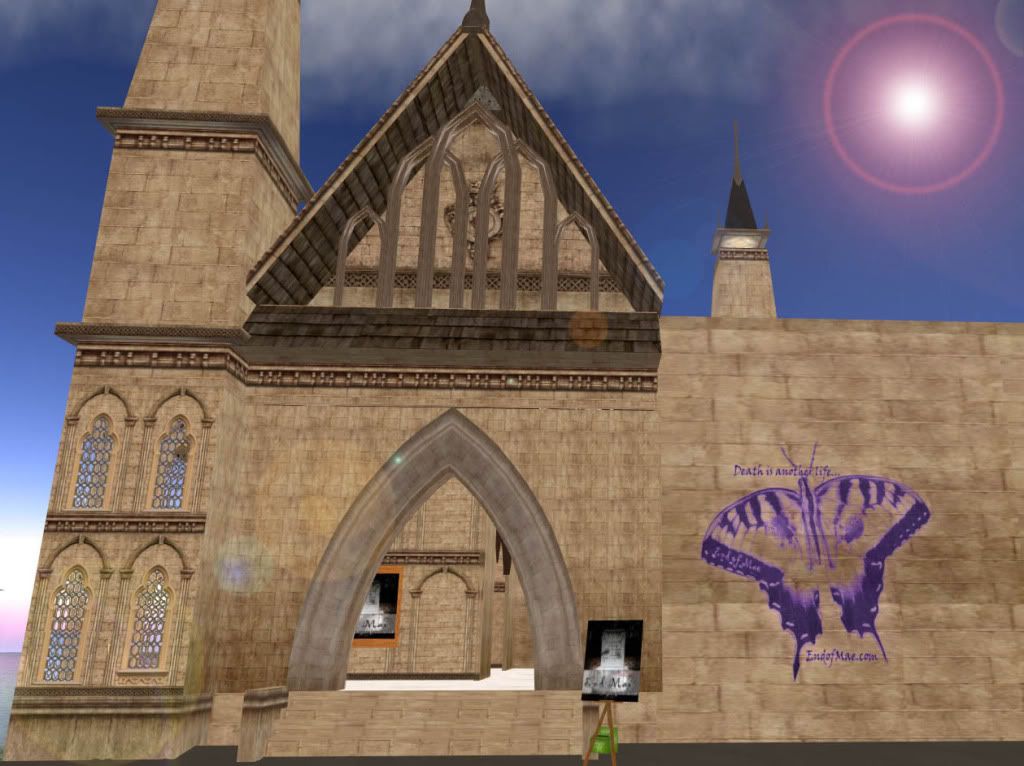 A promotional version of Heylel's house from the book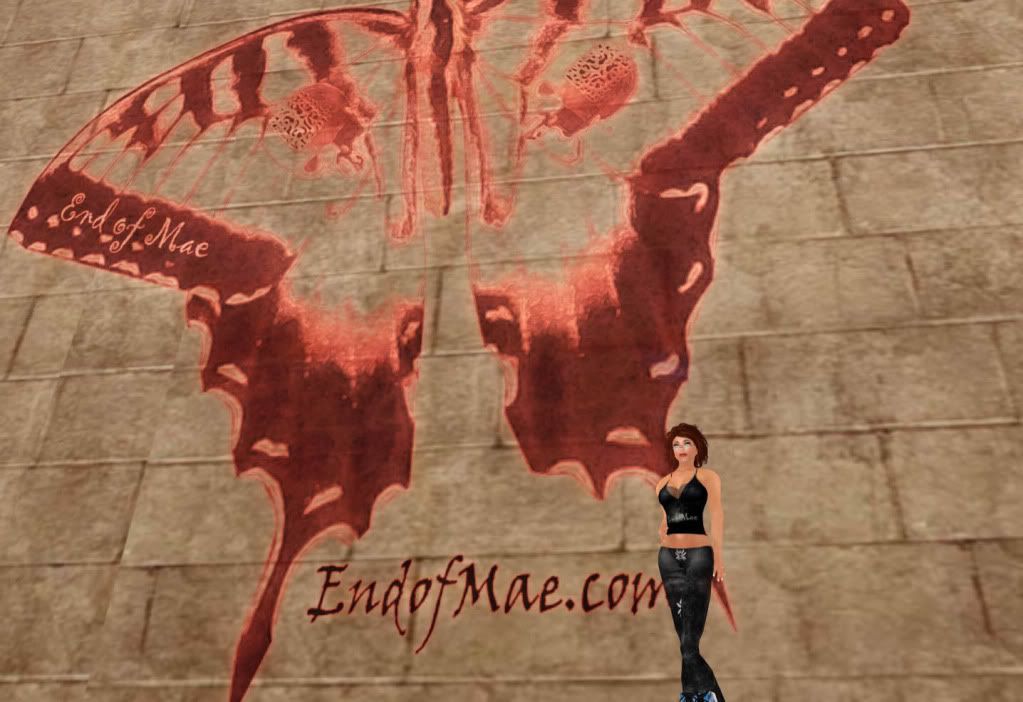 A design from the book recreated virtually.  It glows and changes colors slowly.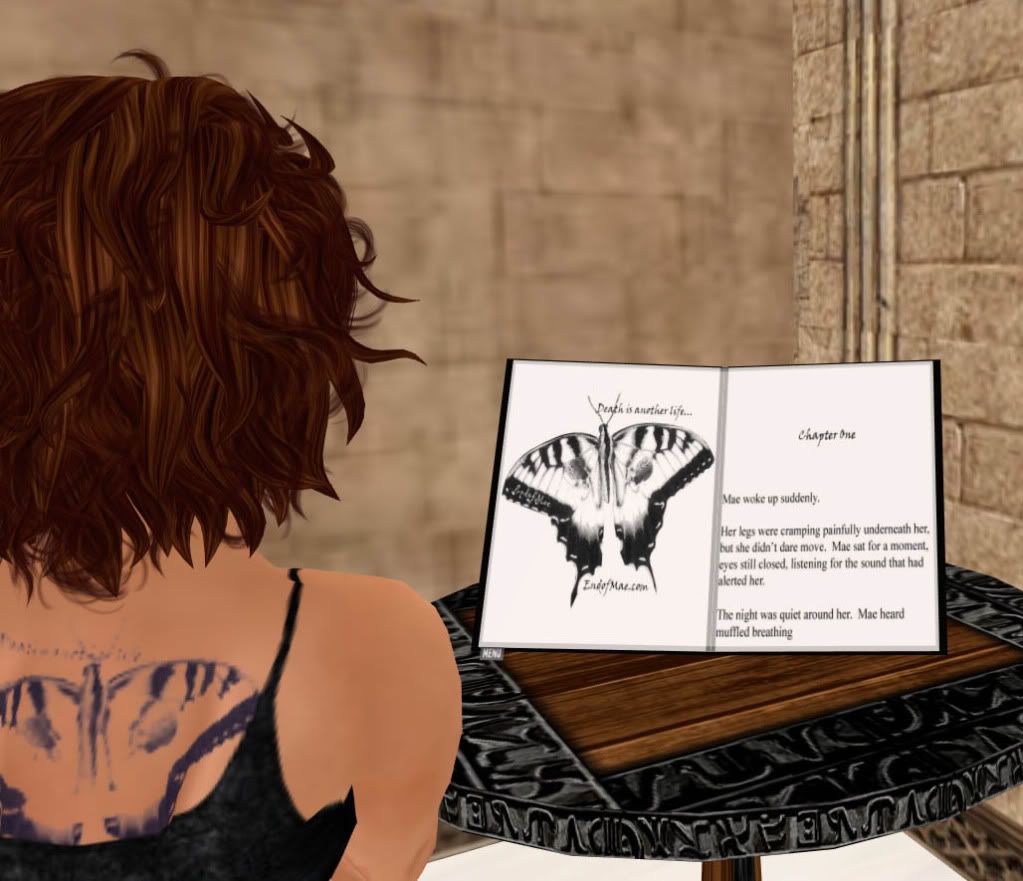 It's an eReader… kinda :p  I've made the first chapter as a promotional book that I can give away as a promotion.  Anyone who has it can easily share copies making it the perfect advertising tool.  The initial equipment cost a little, and putting together the 20 page book took some time, but it's worth it.  It can now go forth as my never ceasing messenger.
Another view of the End of Mae, Virtual Edition
The waterfall and dining room re-created virtually.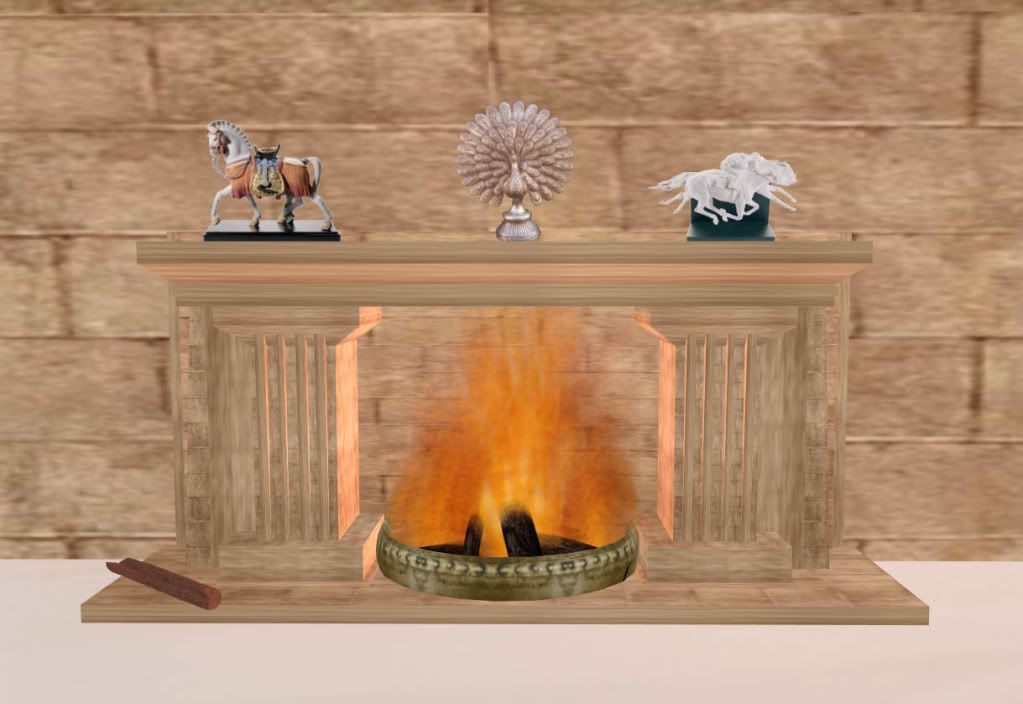 The fireplace in Mae's room down to the details such as the horse figurines on the mantel and the small log that Prym later threatens Mae with.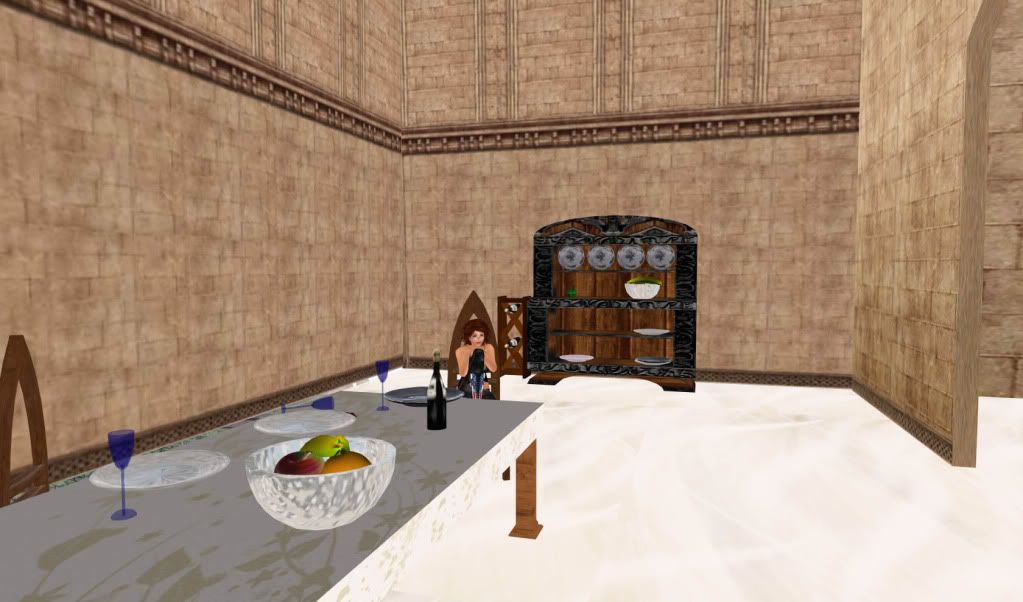 Another view of the dining room.  Mae's glass of spilt wine is there, her overturned chair…  Here, I sit in Heylel's chair.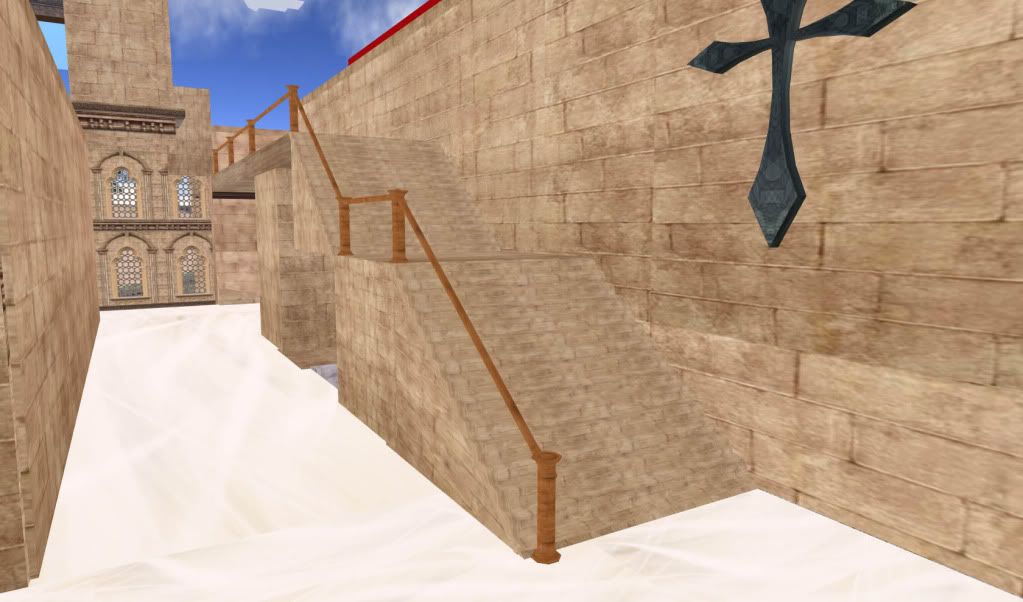 The staircase that Mae plummets down when her heel tangles in her silly dress.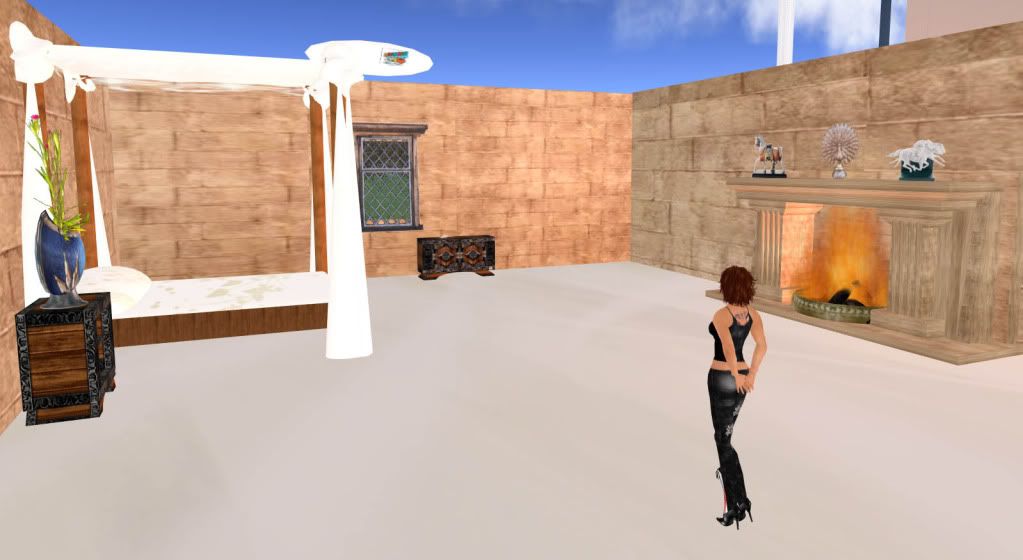 Another view of Mae's bedroom.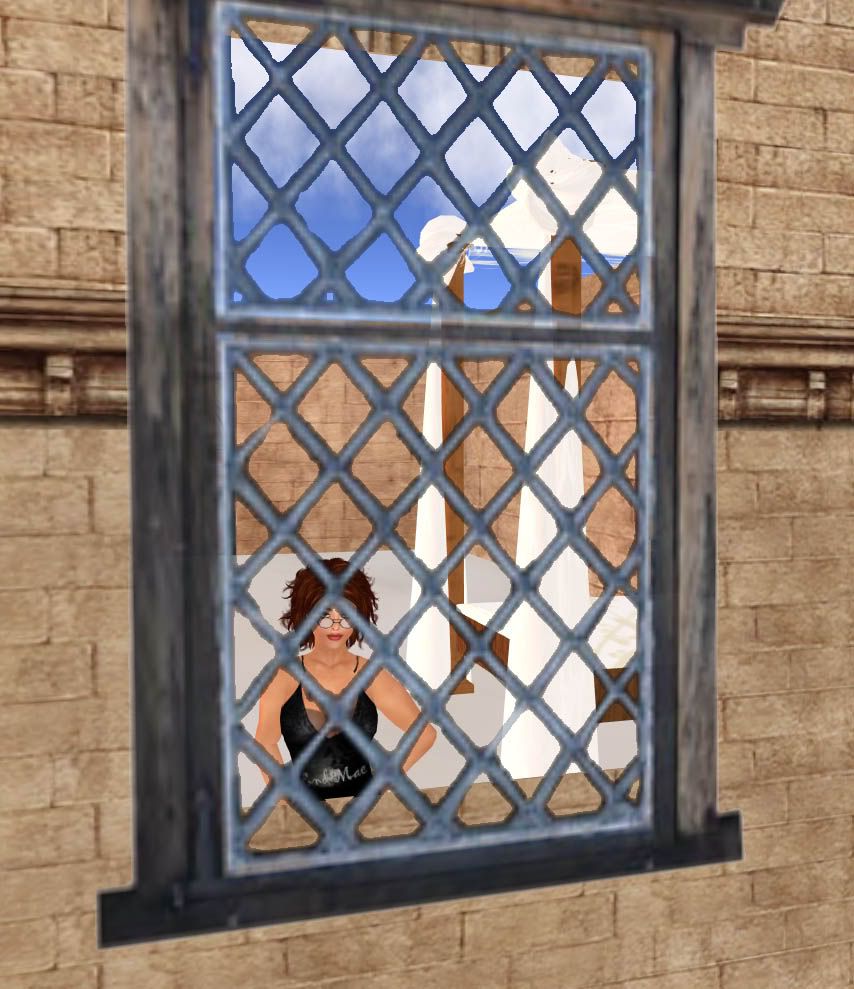 Looking out Mae's window…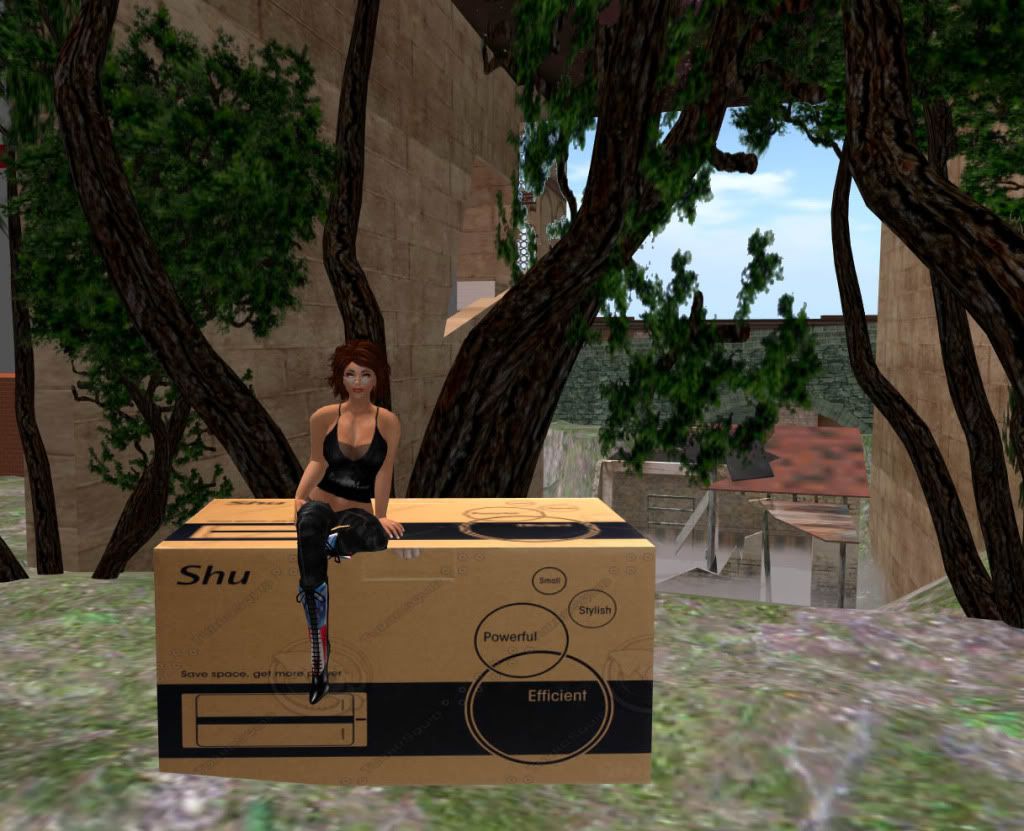 Here I sit on Bea's 'house' from the first scene of the book.  There are more scenes recreated that I'll photograph and share later.  More information at endofmae.com