The father of Chandra Levy said on Thursday that he fears that his daughter's killer may walk free due to attorneys talking to a witness from the case again, and Robert Levy told the Fox News that "it would not be good for anybody" if Guandique was released.
Ingmar Guandique, an illegal immigrant from El Salvador, had assaulted two other women in the same park where Levy went missing in 2001, and the convicted rapist, who was serving a 10-year federal sentence at the time police turned their eyes onto him in 2009 had allegedly told a cell mate that he killed the intern but he didn't rape her. Oh yeah, sure. He just raped two other women and murdered this one, but he didn't rape her too?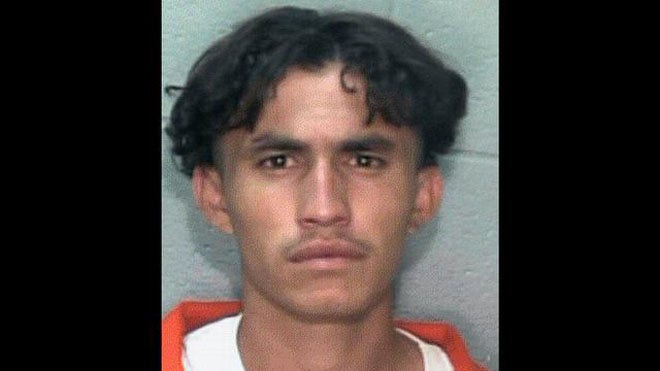 Prosecutors in the case, along with defense attorneys have met twice since December to discuss the case as it heads towards the appeal process. And that's making the family of Chandra Levy very concerned, especially her father, who fears the prosecution's case may be at risk due to a particular witness. And he's probably right if the defense can somehow prove the witness' testimony is false, or discredit him somehow.
What is even more concerning is that Guandique would have been scheduled to be released by now for his earlier violent crimes against women, so if he is somehow able to walk free from his 60-year sentence in the Levy case then he could be a danger to other women in the near future. Moms watch those daughters, especially the ones who like to go to parks.
According to Levy's dad the Washington meeting between the two groups of lawyers is "about some witness" and no one is being admitted to the meeting other than counsel. So he doesn't know who the witness is, or why it is causing the concern as the appeal hearing nears. But what is know is that the main witness the prosecution used to help convict the rapist for Levy's murder was Armando Morales, who took the stand in court during the trial.
Morales was the cell mate of Guandique who talked. A snitch's criminal testimony is always a risk for the prosecution to use of course, but it would just be a terrible shame if the testimony given at the time was true yet the defense has found some way now to discredit the convict; setting another violent offender free in the process, possibly. And any defense lawyer more concerned with getting his client out of jail (even if he is guilty) doesn't need to be allowed to practice law.
Obviously there is something to all of this as Superior Court Judge Gerald Fisher will be holding a court hearing on Feb. 7 in which Levy's convicted killer Ingmar Guandique must be present, and his appeal has been put on hold by his attorneys as a result, and they wouldn't do that if they didn't think he wasn't going to need it.
Ingmar Guandique Photo credit: Foxnews.com