William and Kate are in the midst of a cowboy controversy as it's rumored that the couple offended Canada by not wearing the hats given to them by the mayor of Calgary. This doesn't exactly make sense as the couple were seen wearing the hats in many photos. So, is it the truth or a rumor?
It's kind of a mix of both, actually. It's reported that William and Kate snubbed the hats at first, but then thought better of offending all of Calgary—and Canada too!—and decided to wear the hats, which are made of rabbit fur.
A spokesman for the couple said that they are "in no way are they snubbing what is a very honored gift." Maybe Kate doesn't like wearing real fur and tried to get by without wearing the hat? Or maybe the whole cowboy/cowgirl look just isn't her style? Either way, in the end, the couple did sport the hats and the entire cowboy attire, so if they made a misstep on otherwise perfect tour of Canada, so be it. They are normal people who live extra-ordinary lives. Aren't they allowed to make mistakes?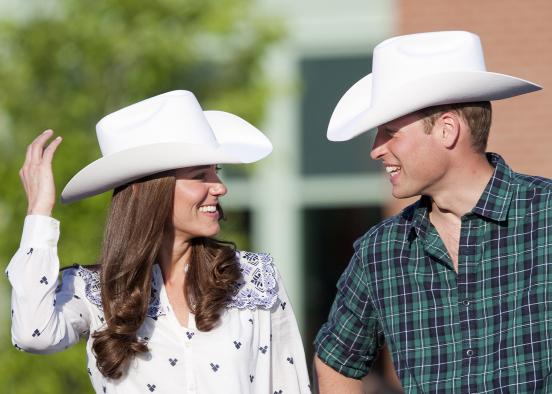 Photo courtesy of Hollywood gossip