It's true that times are tough, but there are better ways to make money than to sell your offspring. Twenty-four-year-old Natisha Hillard didn't see it that way, as she sold her baby to a man for the purpose of raping the 18 month old girl on video. Sick! What is wrong with people? At what point did the planet's most vulnerable citizens become fair game for sexual offenders.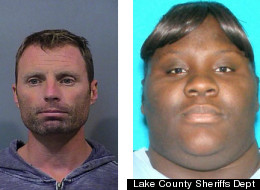 Christopher Boer, 39, was the man who bought the little girl, was charged with buying a child to produce child pornography, producing child pornography and possessing child pornography featuring a minor younger than 12. He was caught when he asked the owner of a massage parlor he frequented to hold the camera while he made his disgusting movie with the baby. While maybe not a completely law abiding citizen (owning a "massage parlor" and all), the woman notified authorities, who assumed her identity to catch this predator.
He admitted to officers posing as the woman that this arrangement has been going on since the baby was just 4 months old. Disgusting. The exact amount of money exchanged hasn't been clarified, but does it really matter? Whether it was 10 million dollars or 47 cents, this is a heinous, horrible crime and both the pedophile and the girl's mother deserve to be punished to the full extent. Hopefully, these two never again walk the streets, to victimize other children.
Photo credit: Huffington Post