The Yellowstone oil spill may grow larger, according to new information. What does that say for the overall impact of the mucky, brown substance on one of America's favorite national parks?
The company who owns the burst pipeline in Yellowstone, Exxon Mobil, is now saying that the spill could reach much farther than the initial 10 miles they estimated. Already there have been tens-of-thousands of gallons of the sticky liquid leaking into the river, and who knows how much more has yet to be discovered. It seems like the fallout from the gulf oil spill just ended and now we have another disastrous oil spill on our hands.
Photo courtesy of ABC news
"We're not limiting the scope of our cleanup to the immediate site," Exxon Mobil Pipeline Co. President Gary Pruessing said. "We are not trying to suggest in any way that that's the limit of exposure." That makes you wonder if the length of the affected areas is much larger than anyone is telling us.
To make matters worse, people are getting sick in the areas surrounding the spill. One man, Mike Scott, said that his partner had been diagnosed with acute hydrocarbon exposure and he wants answers. "I need to know what we've been exposed to. People are sick now," Scott said.
This is just another example of a heartbreaking situation which probably could have been prevented. When will people learn that we can't keep living in ways that will potentially damage our most vital ecosystems? Running all of these pipelines under water – whether it be rivers or oceans – is a risky endeavor. We're now beginning to see its effects but we can only imagine what the long-term implications are.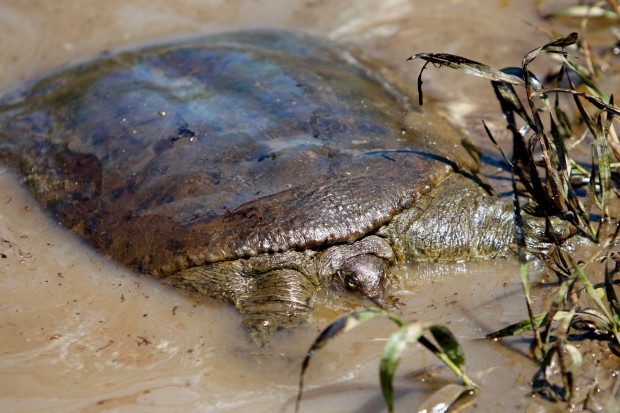 Photo courtesy of the Billings Gazette